BIA-C1236-1mg

Calcimycin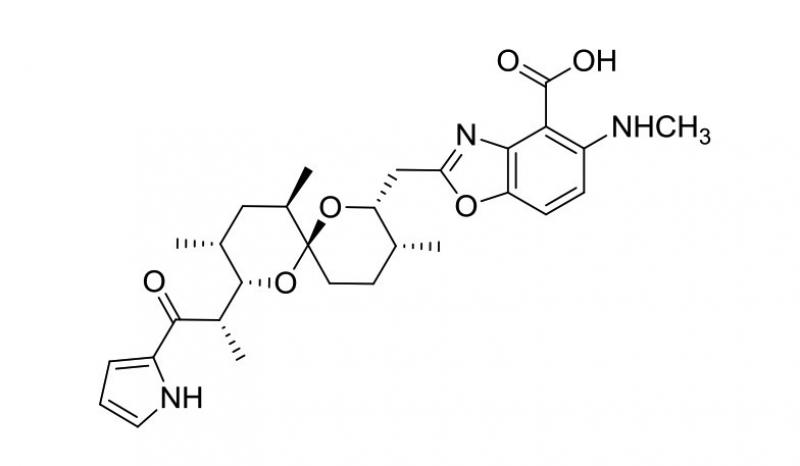 Calcimycin (also known as ionophore A23187) is a spiroketal derived from Streptomyces. It is an ion-carrier forming complexes with divalent cations, most notably calcium. It has antiobiotic properties.
Study the effect of this compound on planar phospholipid bilayers with tethered membrane preparations.
This product is intended for in vitro research and educational experiments. It is not suitable for clinical purposes and is not for human or veterinary use. Made by BioAustralis Sydney, Australia.
References
Ca2+ transport properties of ionophores A23187, ionomycin, and 4-BrA23187 in a well defined model system. W.L. Erdahl, C.J. Chapman, R.W. Taylor and D.R. Pfeiffer, Biophysical Journal, 66, 1678-1693, 1994. DOI:10.1016/S0006-3495(94)80959-2
Quantity: 1 mg
CAS Number: 52665-69-7
C29H37N3O6
MW: 523.6
Source: Streptomyces chartreusis
Purity: >99% by HPLC
More Information

Add to Shopping Cart

Also see:
BIA-C1236-5mg Calcimycin