BIA-I1119-1mg

Ivermectin B1a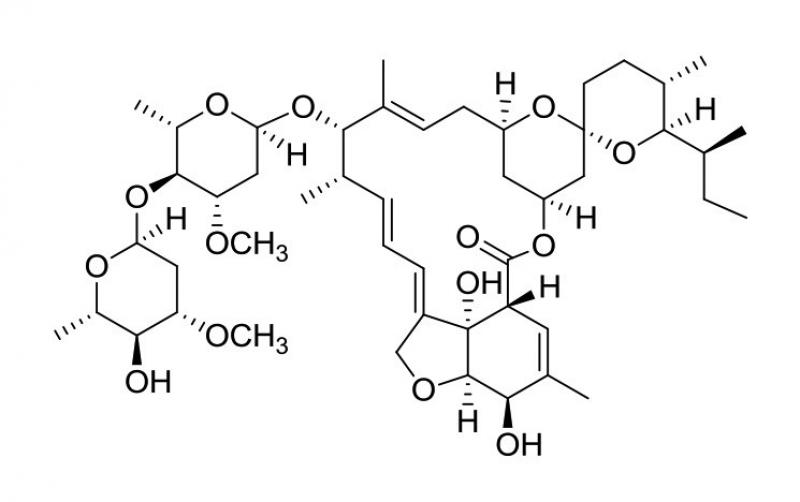 Ivermectin B1a (dihydroavermectin B1a) is the major component, >80%, of the commercial anthelmintic, ivermectin.
Binds to glutamate-gated chloride channels expressed on nematode neurones and pharyngeal muscle cells.
This product is intended for in vitro research and educational experiments. It is not suitable for clinical purposes and is not for human or veterinary use. Made by BioAustralis Sydney, Australia.
References
Principles of activation and permeation in an anion-selective Cys-loop receptor. Ryan E. Hibbs, and Eric Gouaux, Nature, 474, 54–60, 2011. DOI:10.1038/nature10139
Glutamate-gated Chloride Channels. Adrian J. Wolstenholme, Journal of Biological Chemistry, 287, 40232-40238, 2012. DOI: 10.1074/jbc.R112.406280
More Information

Add to Shopping Cart

Also see:
BIA-I1117-5mg Ivermectin B1b
BIA-I1117-1mg Ivermectin B1b