ER815-OEM

OEM C4D Detector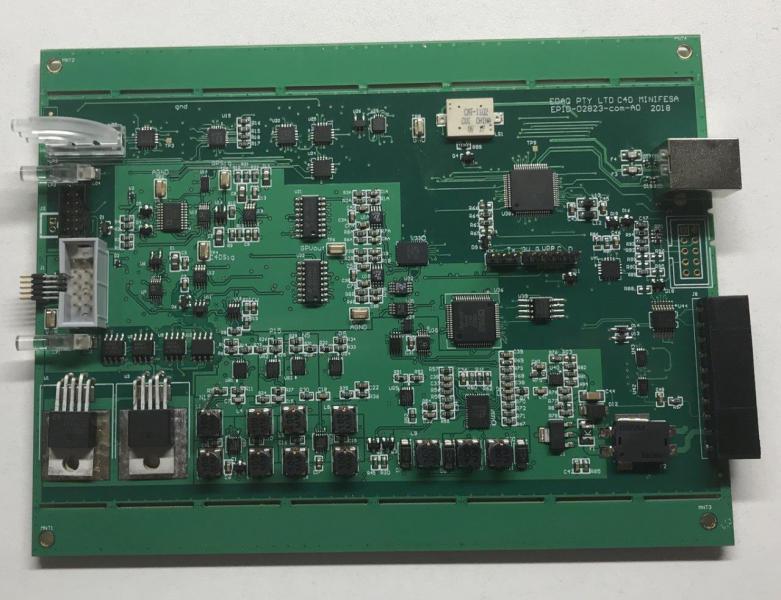 Contactless conductivity detector for third-party instruments
Flexible configuration for CE, HPLC, FIA
Analog input channel for second detector
RS232 serial port
Low cost, small size
This product is an OEM version of the ER815 C4D Detector. It is a bare PCB designed to fit inside the casing of a third-party instrument to add a contactless conductivity detector to that instrument. It can be used for capillary electrophoresis (CE), HPLC, ion chromatography (IC), flow injection analysis (FIA) or microchip electrophoresis (MCE). It has one channel to record the C4D signal, and a second analog input channel to record data from a second detector, for example a UV detector, or an eDAQ isoPod.
It is available in the following configurations, depending on your application:
ER7070R: includes PowerChrom software, for capillary electrophoresis, microchip electrophoresis and chromatography-type applications.
ER7070C: includes Chart software, for flow injection analysis and conductivity monitoring applications.
ER7070: for people wishing to use third-party software to record the data. In this configuration, the ER815-OEM provides both analog and serial data output.
The configurations above include the ER815-OEM C4D Detector board, a ET120 C4D Headstage for capillary electrophoresis and a trigger cable (EC074 Tinned ends).
The system is flexible and can also be used with the ET130 IC/HPLC C4D Detector Headstage for ion chromatography/HPLC applications, or the ET125 or ET131 headstages for other applications.
Research Areas
Technical and Application Notes
Technical Notes
Application Notes
More Information

ER815-OEM_C4D_Detector_User_Manual (580 KB PDF)
Ordering: ER815-OEM OEM C4D Detector

Also see:
ER815 Contactless Conductivity Detector
ET120 C4D Headstage for Capillary Electrophoresis
ET125 General Purpose C4D Monitor Headstage
ET130 IC/HPLC C4D Detector Headstage