ES430

QuadSequencer Software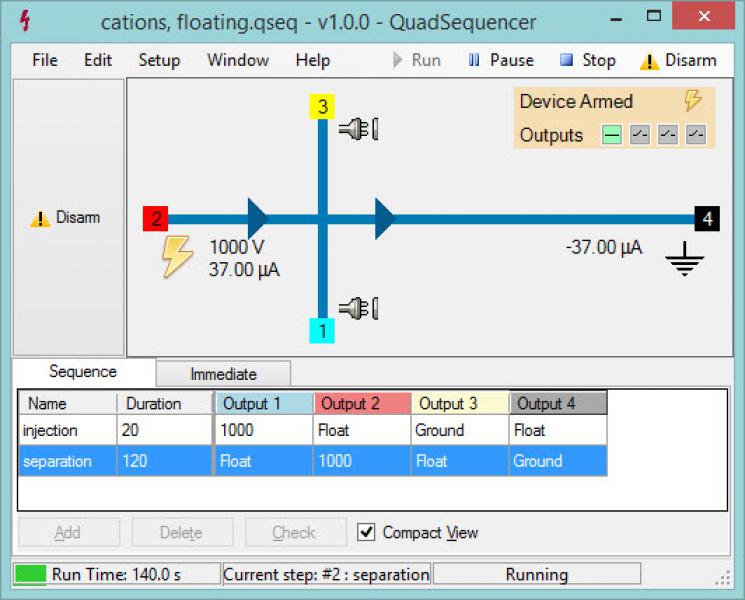 Easy to set up a sequence or have immediate control
Table and cross/linear displays
Shows the current at the four chip reservoirs
Includes a microchip electrophoresis simulator
The QuadSequencer Software is used to control the ER430 High Voltage Sequencer.

The software lets the user set up a sequence table of voltages to be applied. It also gives the user immediate control over the voltages applied at the four outputs of the ER430. It gives control of the ER430 digital outputs to control other equipment such as pumps and valves.

During the experiment, processes happening inside the microfluidic chip can be followed by observing the chip layout graphic, which continually displays the applied voltages and recorded currents at each of the four outputs.

The software includes a simulator that can be run without the ER430 hardware, to test an experiment beforehand or to use in teaching.
Research Areas
Application Notes
Citations
Videos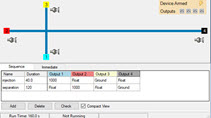 View more related videos on the Screencast Training Videos Wiki
More Information

ER430_HV_Sequencer (580 KB PDF)
Ordering: ES430 QuadSequencer Software

Also see: