ES770

C4D Profiler V2 Software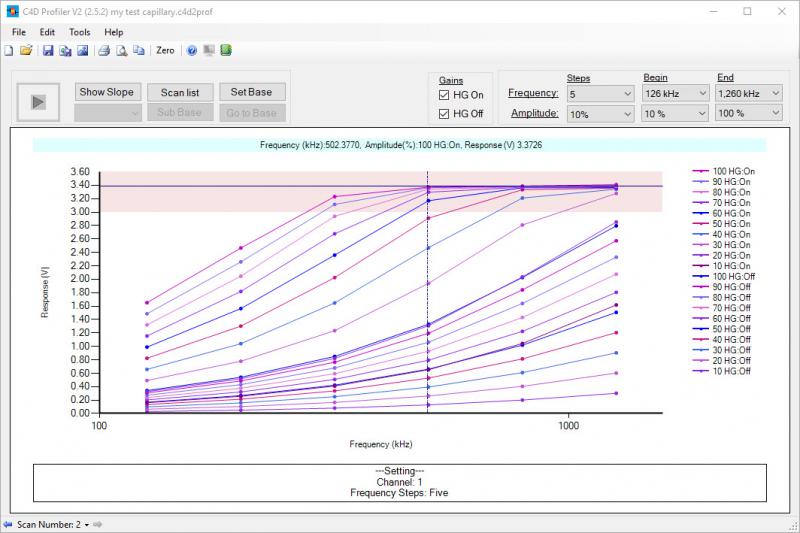 Optimise the excitation frequency and amplitude
Obtain the maximum signal sensitivity for the C4D detector
Provides a useful diagnostic tool
The C4D Profiler V2 software is designed to help you decide on the optimum operating parameters for the buffer/background electrolyte you will be using. The software automatically records the detector's response at every combination of frequency, amplitude and headstage gain setting, and displays the data as a series of plots. Using the optimum operating parameters ensures the maximum signal sensitivity for the C4D detector. This tool also provides a useful diagnostic tool in case of problems.
The software can be used with any eDAQ C4D hardware, including the ER225, ER815 and ER825.
Download the C4D Profiler V2 software from the Software Download page. The procedure for using this software is shown in a video and has been written up as a pdf manual.
The operating parameters can then be set up:
Inside the PowerChrom or Chart software, when using the ER225, or the ER815/ER825 configured with applications firmware.
Using the C4D Configurator software, when using the ER815/ER825 configured with serial firmware.
Videos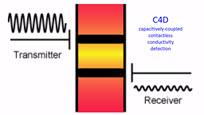 View more related videos on the Screencast Training Videos Wiki