SDx-A1

tethaPlate Assembly Jig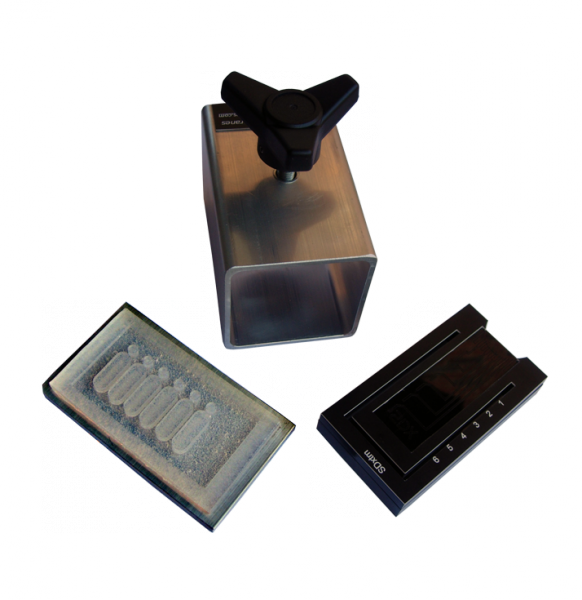 This press clamps the white polycarbonate 6-chamber tethaPlate cartridge to the transparent polycarbonate slide (on which the 6 tether-plated god gold working electrodes electrodes are located) during the adhesion step.
See how to assemble a tethaPlate and make a tethered membrane in the Photos & Videos tab.
The final tethaPlate assemby is now ready for phospholipid membrane creation and ion channel insertion for measurements with a tethaPod or tethaPatch experiment.