SDx-BG

Bare gold electrode tethaPlate, pack of 10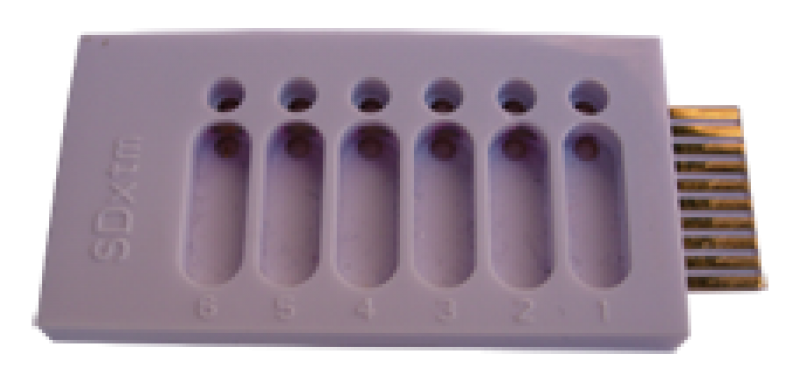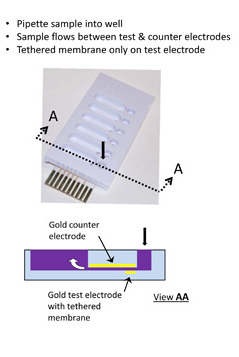 The tethaPlate™ is a 6-chamber sample holder for measureing preparations on surface modified gold electrodes. It is used in conjunction with a tethaPod or tethaPatch system.
​These tethaPlate cartrdges have bare gold electrodes so that the user can apply their own surface modification chemistry.
The tethaPlate is delivered in two sections which are assembled with the aid of an Assembly Jig.
Trademarks: tethaPod, tethaPatch, tethaPlate, and tethaPlasm are trademarks of SDx Tethered Membranes Pty Ltd.
Sample chambers: 6
Tethering electrode: gold, 3.0 x 0.7 mm (area 2.1 mm2)
Body: white polycarbonate, 75 x 39 x 7 mm
Electrode substrate: transparent polycarbonate, 75 x 25 x 1 mm
Flow channel depth: 0.15 mm
Loading port: 4.5 mm diameter circle, 4.5 mm deep
Waste port: 22 x 7.5 mm, 4.5 mm deep
Long term storage: 4°C
Usage: 0 - 45°C