Connecting 3rd Party Potentiostats to the e-corder
From eDAQ Wiki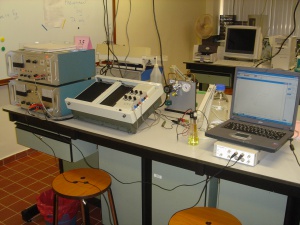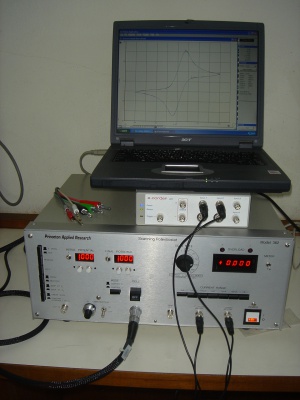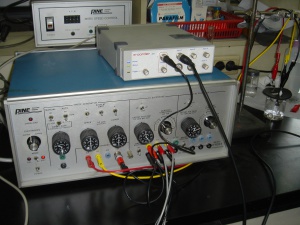 How the e-corder and EChem software can be used with 3rd party potentiostats.
eDAQ sells a range of potentiostats:
The e-corder from eDAQ is a data recorder and waveform generator. It is compatible with many other brands and models of potentiostats.
Potentiostats suitable for use with the e-corder and EChem software should have an 'external input' (for the potential waveform signal) and analog 'recorder' outputs. This includes most analog potentiostats.
Even if the potentiostat does not have an 'external input', it can still be used with the e-corder to record signals; Just make sure the potentiostat has analog 'recorder' or 'monitor' outputs.
If your potentiostat is presently used with a conventional chart recorder, XY plotter, or oscilloscope, it will almost certainly be suitable for connection to e-corder.
The e-corder connects to potentiostats from the following manufacturers. See also our Potentiostat Compatibility page:
AMEL
BANK Elektronik
BAS (Bioanalytical Systems)
Cypress Systems
EMS
HEKA
Hokuto Denko
PINE Instruments
Princeton Applied Research (was EG&G PAR)
Radiometer
Schlumberger
Sycopel

For more information, please refer to the EChem software manual, available after following the Manuals link at the eDAQ help page. Chapter 3 describes how to connect the e-corder to a potentiostat and how to set up the EChem software. Chapter 8 presents specific examples of third party potentiostats compatible with the e-corder.