BIA-A1441-25mg

Amphotericin B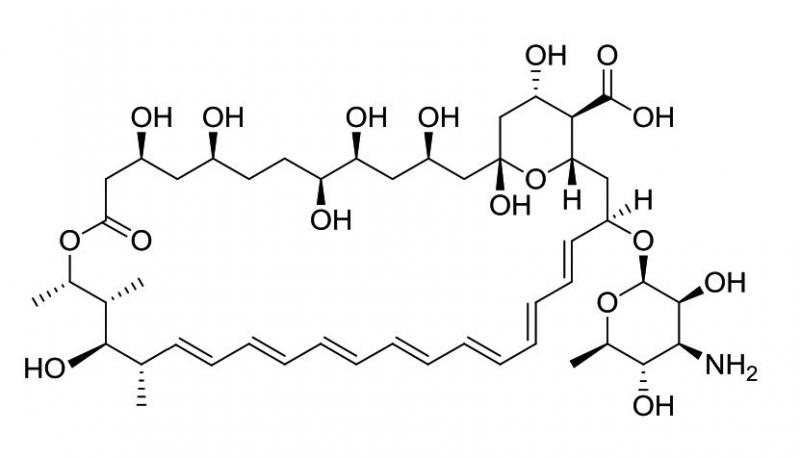 Amphotericin B is a polyene antifungal drug, derived from Streptomyces. It binds with ergosterol, a component of fungal cell membranes, forming a transmembrane channel that leads to monovalent cation leakage and fungal cell death. Similar activity in mammalian cells limits its dosage so as to avoid toxic side effects.
Study the effect of this compound on planar phospholipid bilayers with tethered membrane preparations.
This product is intended for in vitro research and educational experiments. It is not suitable for clinical purposes and is not for human or veterinary use. Made by BioAustralis Sydney, Australia.
Reference
Novel, unifying mechanism for amphotericin B and other polyene drugs: electron affinity, radicals, electron transfer, autoxidation, toxicity, and antifungal action. Peter Kovacic and Andrew Cooksy, Medicinal Chemical Communications, 3, 274-280, 2012. DOI: 10.1039/C2MD00267A
Quantity: 25 mg
CAS Number: 1397-89-3

MW: 924.1

Source: Streptomyces sp.

Purity: >99% by HPLC
More Information

Add to Shopping Cart

Also see:
BIA-A1441-25mg Amphotericin B
BIA-A1441-5mg Amphotericin B
BIA-N1416-25mg Nystatin A1
BIA-N1416-5mg Nystatin A1