BIA-S1530-5mg

Selamectin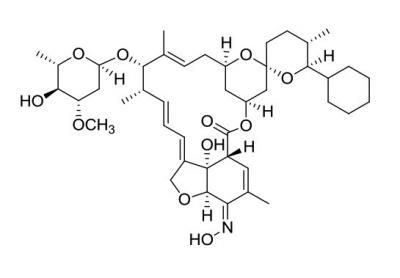 Selamectin is a derivative of doramectin and is a potent nematocide used for the treatment of endo- and exo- parasites of domestic animals. Like the other milbemycin/avermectins, selamectin binds to parasite glutamate-gated chloride ion channels and disrupts neurotransmission.
Selamectin is the active ingredient in Revolution®, a commercial topical insecticide and antihelminthic made by Pfizer for cats and dogs.
This product is intended for in vitro research and educational experiments. It is not suitable for clinical purposes and is not for human or veterinary use. Made by BioAustralis Sydney, Australia.
Quantity: 5 mg
Purity: >99%
More Information

Add to Shopping Cart