EP357

Conductivity isoPod™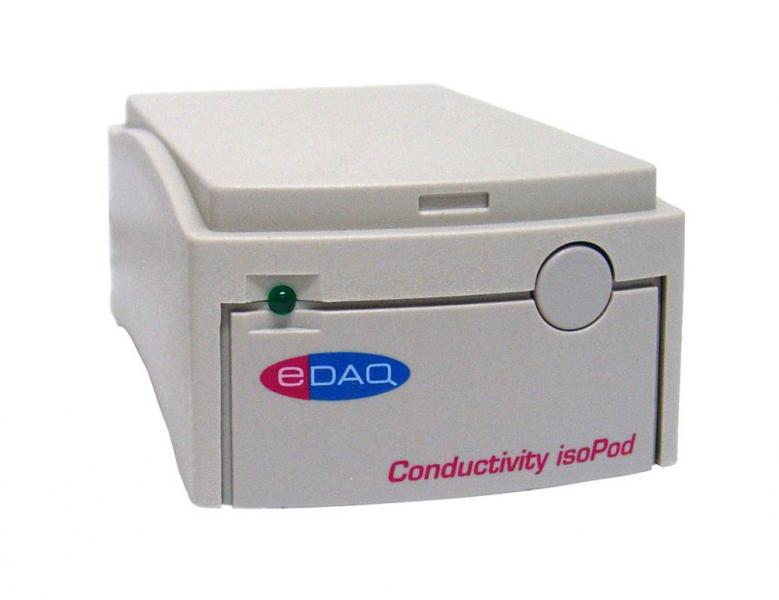 This isoPod is suitable for continuous monitoring of solution conductivity with a two electrode conductivity probe.
Electrical isolation ensures that readings are not influenced by nearby current sources such as polarographic oxygen electrodes, or voltammetric electrodes.
Note that this unit must be used with an e-corder system or Integrated Potentiostat.
Input Socket: BNC
Ranges: 2, 20, 200 µS, 2, 20, 200 mS
AC waveform: Square pulse, 20 or 200 mV p-p
AC frequency: 0.5, 1.0 or 10 kHz
Isolation: > 250 Vrms
Size: 108 x 58 x 35 mm; 200 g
More Information

EP357_Conductivity_isoPod (190 KB PDF)
Ordering: EP357 Conductivity isoPod™

Also see:
ET901 Conductivity Probe, k=0.1
ET902 Conductivity Probe, k=1
ET903 Conductivity Probe, k=10
ET915 Miniature Dip-In Conductivity Electrode
ET908 Flow-Thru Conductivity Electrode (93 µL)