ET069-1

Leakless Ag/AgCl Reference Electrode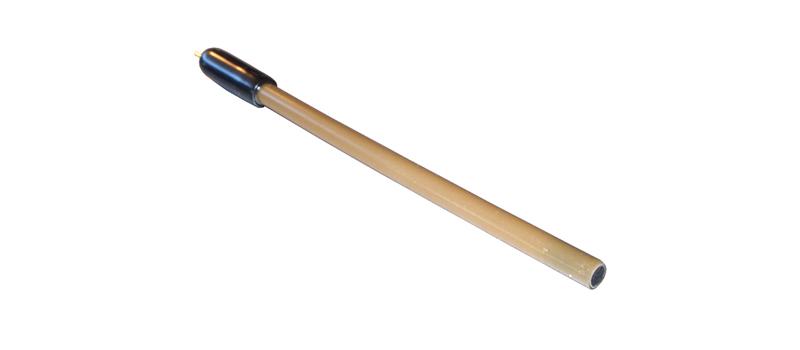 An all plastic leakless Ag/AgCl reference electrode suitable for electrochemistry research and teaching. The ET069 electrode is completely leakless and will not contaminate your sample with chloride or silver ions.
The electrode can be used with most solvents including alcohols, ketones, esters, ionic liquids and halogenated hydrocarbons, as well as dimethylsulfoxide (DMSO), acetonitrile, and dichloromethane, making is suitable for most cyclic voltammetry experiments.For more information about solvents and using this electrode, please see our FAQs.
Also available is the ET072-1, a shorter and narrower version of the ET069-1. Our leakless Ag/AgCl reference electrodes can be supplied in non-standard diameters and lengths; ask us about this at info@edaq.com.
Application Notes
Frequently Asked Questions
Length: 130 mm
Diameter: 5 mm
Body: PEEK (polyetheretherketone)
Connection: 1 mm pin
More Information

ET069 (170 KB PDF)

Add to Shopping Cart

Also see:
ET072-1 Leakless Miniature Ag/AgCl Reference Electrode
ET072-3 Leakless Miniature Ag/AgCl Reference Electrode - 3 pack