ET090-40

Kanichi Carbon SPE - Pack of 40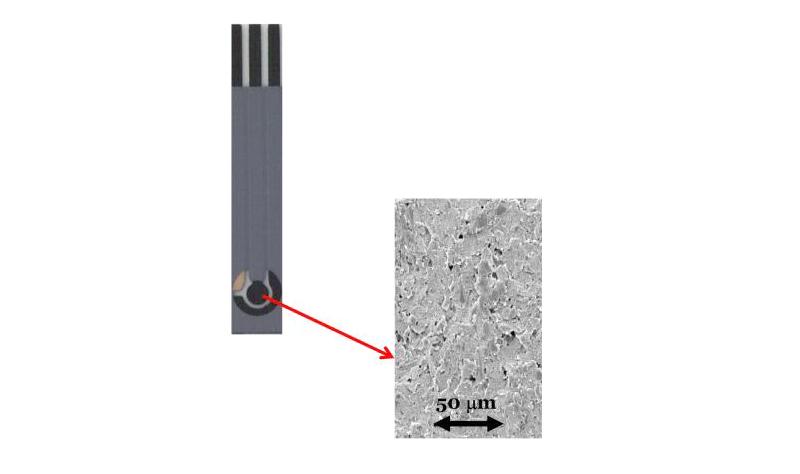 This SPE (screen printed electrode) features a graphitic carbon working electrode, along with a carbon auxiliary electrode and Ag/AgCl reference.
These electrodes are disposable and are meant to be replaced if fouling occurs. Each new electrode affords a clean and reproducible surface.
Citations
Graphite screen printed electrodes for the electrochemical sensing of chromium(VI). Philip M. Hallam, Dimitrios K. Kampouris, Rashid O. Kadara and Craig E. Banks,
Analyst
, 135, 1947-1952, 2010.
Characterisation of commercially available electrochemical sensing platforms. Rashid O. Kadara, Norman Jenkinson, and Craig E. Banks,
Sensors and Actuators B: Chemical
, 138, 556-562, 2009.
Dimensions: 10 x 40 mm
Working electrode: 3 mm diameter disk, particulate graphitic carbon
Reference electrode: Ag/Agcl
Auxiliary electrode: particulate graphitic carbon
Substrate material: plastic (unsuitable for aggressive organic solvents)
More Information

Add to Shopping Cart

Also see:
ET077-40 Zensor TE100 SPEs - Pack of 40