EC230

High Voltage Cables, SHV to Bare Platinum Wire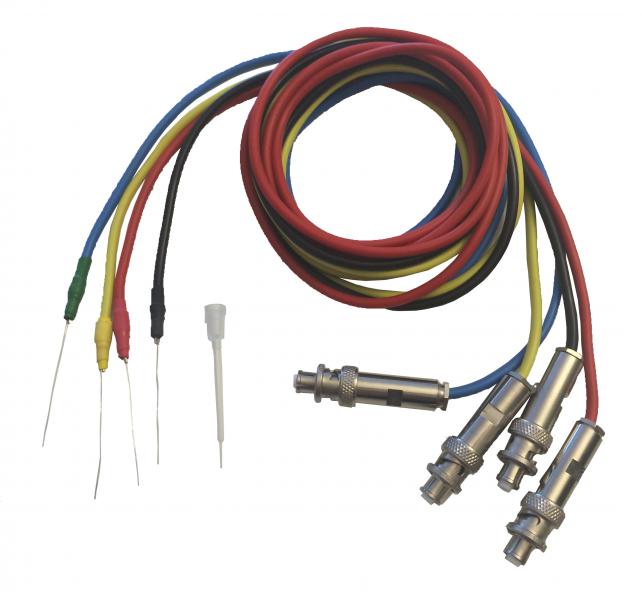 Set of four different color cables, 750 mm long
Connect to High Voltage Sequencer with SHV connector
Either bare platinum wire or 2mm banana plug with detachable alligator clip termination
A set of four high voltage cables (750 mm long) to facilitate connection of the ER430 High Voltage Sequencer to an undefined user device.
Each cable has a SHV (safe high voltage) connector at one end. The customer must specify which connection type they would like at the other end: either bare platinum wire or a 2mm banana plug with detachable alligator clip.
The user must provide suitable high voltage protection and be responsible for the safe connections of these cables.
More Information

Add to Shopping Cart

Also see: