ET16XX

Single Ion Probe with Mini Electrode inserted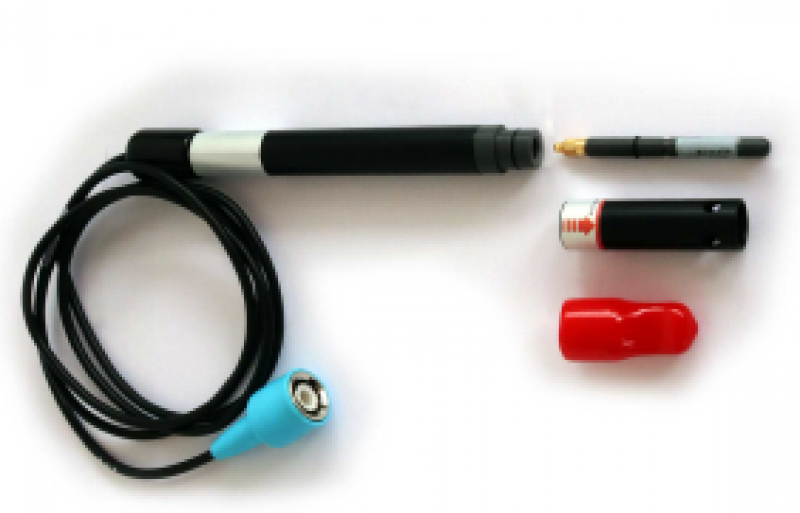 Modular design to save money
Easy to use, no maintenance
Carbon nanotube technology
This ion selective electrode is modular: you must add one of the modular inserts which can be exchanged quickly to measure a different ion. Purchase the electrode today to measure a single ion and upgrade later by simply purchasing the insert for a different ion.
The electrode is made with carbon nanotube technology which provides high stability and sensitivity.
They are half-cell electrodes and must be used with a separate reference electrode such as the ET1613 MINI Reference Electrode.
Both half-cell and reference electrodes can be connected to the EPU452, EP353 or EPU353 isoPods using a EC010 BNC T-piece and EC001-4 BNC to BNC Cable.
The following modular inserts are available:
Reference Electrode ET1646
pH ET1645
NH4+ Ammonium ET1642
Br- Bromide ET1649
Ca2+ Calcium ET1634
CI- Chloride ET1635
Cu2+ Copper ET1636
I- Iodide ET1650
Li+ Lithium ET1639
Mg2+ Magnesium ET1640
NO3- Nitrate ET1644
NO2- Nitrite ET1643
ClO4- Perchlorate ET1647
Ag+ Silver ET1648
K+ Potassium ET1638
Na+ Sodium ET1641
F- Fluoride ET1637
Type: Half Cell Electrode
Diameter: 12 mm
Length: 145mm
Cable length: 1 m
Connection: BNC
Cannot be used in organic solvents
Working temperature range: 5º to 50ºC
Working pH range: see Specifications Table
More Information

Add to Shopping Cart