SDx-A2

tethaPod Test Card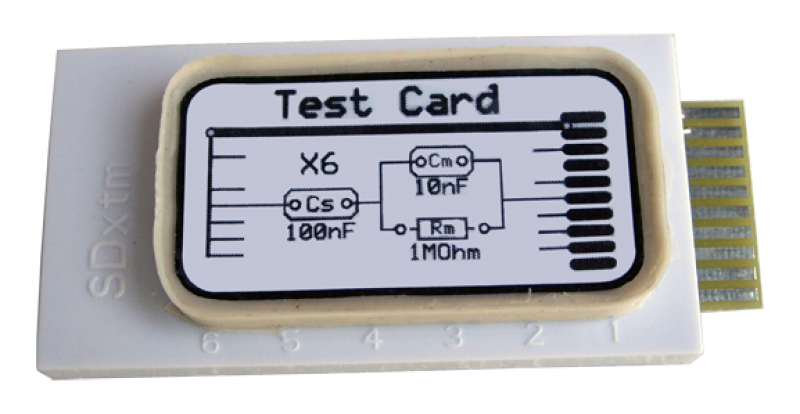 The SDx tethaPod™ Test Card provides standard rerstance and capacitance values to each of the six channels of the tehaPod. It is used to ensure that all tethaPod or tethPatch™ channels are working correcty. It is positioned in place of the standard tethaPlate™ modules.
Membrane resistance, Rm: 1 Mohm
Membrance Capacitance, Cm: 10 nF
Series Capacitance, Cs: 100 nF
Trademarks: tethaPod, tethaPatch, tethaPlate, and tethaPlasm are trademarks of SDx Tethered Membranes Pty Ltd.