Electrochemistry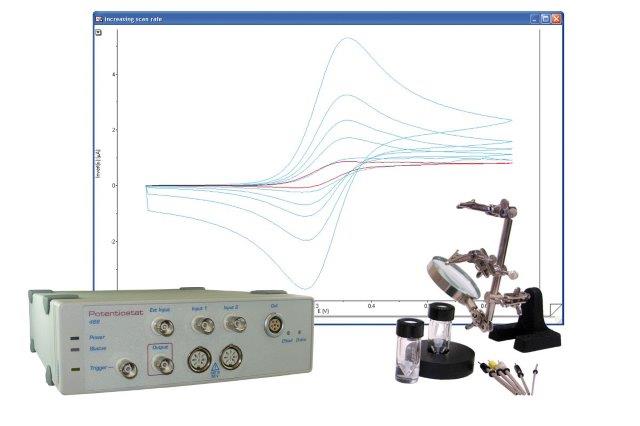 Many electrochemical experiments can be performed using an e-corder with Chart, Scope, EChem or PowerChrom software. In addition we offer several models of potentiostat:
However, many other brands and models of potentiostat are also compatible with e-corder.

Need equipment?
See the
EChem Startup System
a complete system with software, data recording unit, potentiostat and electrodes, which is ideal for those wanting to include voltammetric experiments in their undergraduate course, or for researchers who want a system for cyclic voltammetry. Also see our
range of electrodes.
Common techniques are:
Most other voltammetric techniques are available using e-corder with the EChem software.
More Information


DISCLAIMER: The appearance of a third party company or product on this page is for informational purposes and constitutes neither a recommendation nor an endorsement.