ET044

Flow Thru pH electrode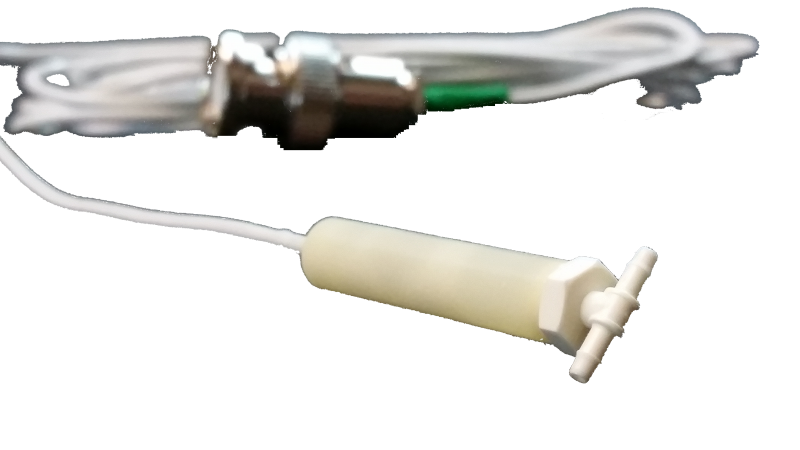 pH half cell: requires reference electrode in solution
Small internal volume
Suitable for biological fluids
Measures pH 0 - 14
A flow through pH electrode. It has an internal volume of 0.8 µL and connects to 3.2 mm ID tubing. It is a half cell and requires a reference electrode in the solution.
It is suitable for use with the EPU353 and EP353 pH and ISE isoPods, the EPU452 Quad Multi Function isoPod and the EU168 Quad pH Amp.
Suitable for small volumes of biological fluids or similar aqueous solutions.
Range of measurement is pH 0 - 14 with proper calibration and flow control.
total length 4.3 cm
lead length 2 m
body (outer diameter) 8 mm
cell volume (t-fitting) 0.8 ml
sensitivity pH 0 to 14
response time 5 to 15 seconds (dependent on flow rate, rinse etc.)
"t" fitting (size) 1/8"
material of flow cell: polysulfone