ER490

Versatile Microchip Electrophoresis Kit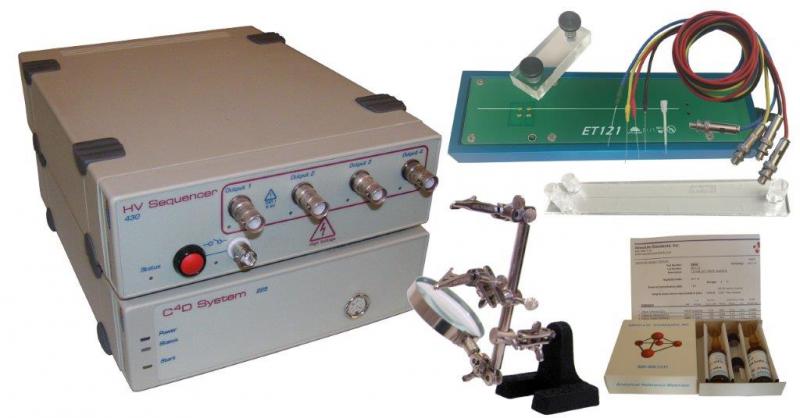 System for microchip electrophoresis
Floating, gated or pinched injections
C4D electrodes on the platform for versatility
The ER490 is a system for microchip electrophoresis experiments. It includes contactless conductivity detection (C4D).
Unlike the ER455, the ER490 system has the C4D electrodes on the ET121 platform instead of on the chip, making the system more versatile. The system includes two Zeonor microfluidic chips (ET195-2); chips with a similar user-developed design can be used with this system.
The system includes PowerChrom software for data collection and analysis, and QuadSequencer software for controlling the HVS unit for experiments with floating, gated or pinched injections.
The ER490 includes:
A procedure using the ER490 can been seen here.
The system does NOT include a safety interlock and this should be made by the customer.
Research Areas
Application Notes
Citations